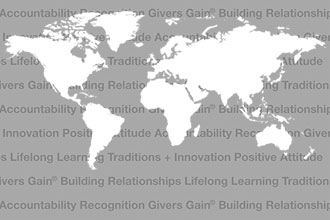 This user has not added any information to their profile yet.
Daniel O'Connor Architects
150 East 49 Street
New York, NY 10017
Daniel O'Connor was raised in Northern Italy. He received rigorous training at the Milano Polytechnic School of Architecture, studying under Achille Castiglioni and working with Aldo Rossi, and Santiago Calatrava.
Upon graduation in Milan, he was awarded a scholarship to study and teach at Syracuse University, New York where he obtained his Masters degree.  Since the beginning of his prolific career he has completed over two hundred projects in the United States, Canada, Italy, and South East Asia, ranging from residential lofts, townhouses, restaurants and commercial spaces to high-end retail stores.
Daniel has a unique sensibility rooted in old world tradition informed by modern design and architecture. This is what sets him apart from his competitors.
His insatiable curiosity and attention to detail leads him to work very closely with his clients, most of them becoming repeat clients over the years. 
 Hospitality Clients include Francois Payard, Fauchon, Grom,  Salumeria Rosi, Zengo, Tre Merli, Mangia, Gregory's Coffee
Other continuous retail clients include Walter Steiger, The Bridge, Domenico Vacca, Bulgari, Cassina/Poltrona Frau, Ermenegildo Zegna, Reebok.
SERVICES
DOARC offers  a wide range of architectural services to its clients. The firm carries multiple professional licenses and certifications including NY, NJ, CT, MD
ARCHITECTURE AND PLANNING Residential, Commercial, Industrial, Interior Design
CODE AND ZONING CONSULTING for all local, national and international construction issues.
 LANDMARKS Preservation Commission Review, filing Documentation, Public hearings.
GREEN BUILDING SUSTAINIBILITY LEED  environmental performance
TECHNICAL SUPPORT –strategic alliances with other design firms  -
.  Projects are often carried out through strategic alliances with other firms.  Services include: site selection, feasibility studies construction administration, and pre- and post construction services.  The firm utilizes the latest technology to assist in project planning by offering 3-D representations, animated graphics, color renderings, and model building services to our clients and consulting design professionals.